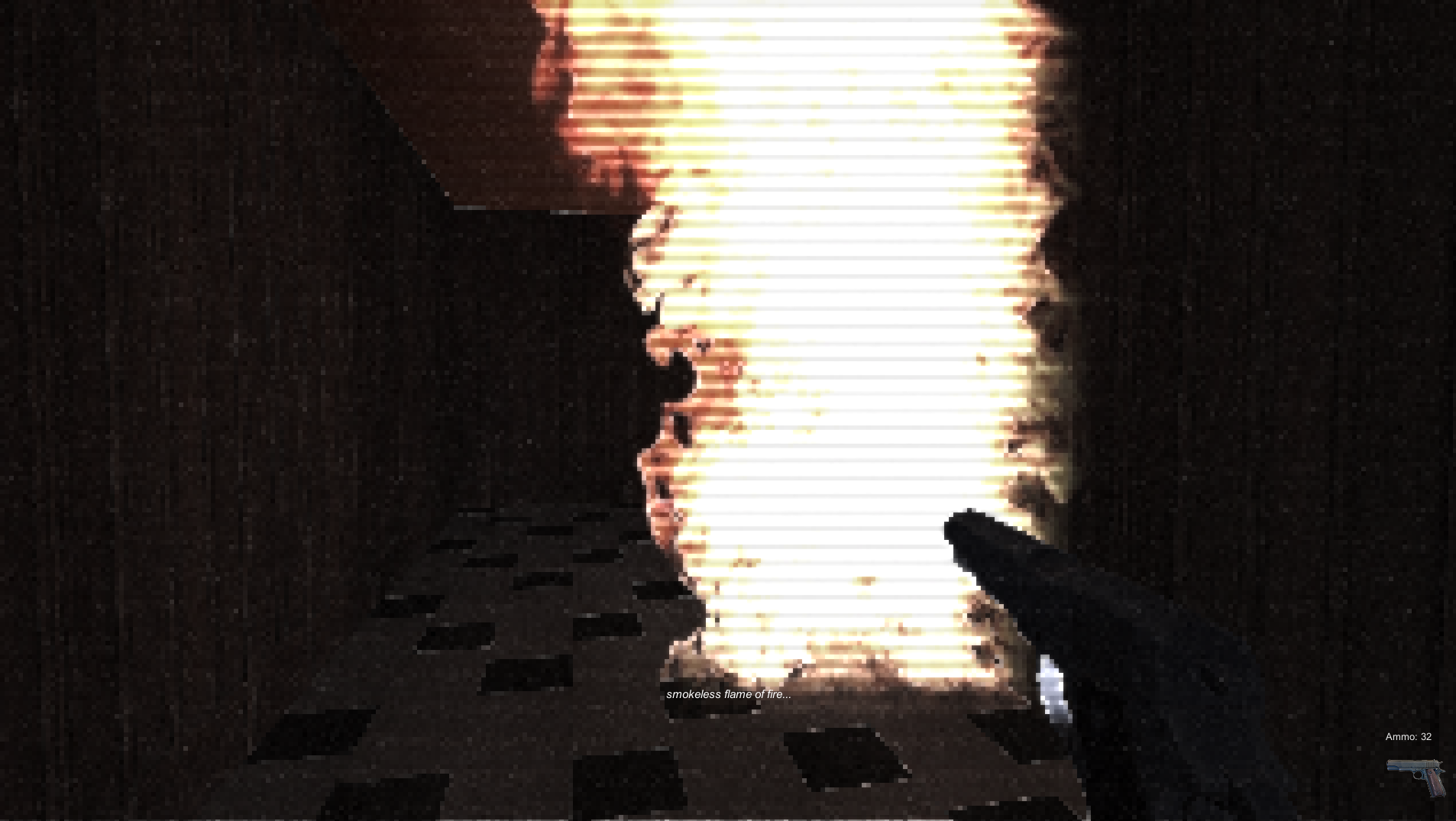 Jinn Part 1
A downloadable game for Windows
The part 1 of Jinn is finally completed. In this part you have to find a way to escape and survive. You also need to find weapons to fight the Jinns, make sure you manage your ammo! This game has a vintage horror style, which is my personal favorite, hope you like it!
What is a Jinn: according to Islamic belief, jinn are real creatures that form a world other than that of mankind, capable of causing physical and mental harm to human beings. Jinn was created from the smokeless flame of fire.
Make sure to post your gameplays in the comment section here or tweet them to me. I really enjoy watching them.
I will be working on Jinn Part 2 in near future, but as I work alone it might take some time.
I would like to thank you for playing!
Developed by: Ben (MSB), Hong Kong
Twitter: @maxis112
Gameplay by Shaun Of The Dread, his YouTube channel (make sure to subscribe to him, his work is amazing): https://www.youtube.com/channel/UC4m8CrPjTOYkz_QGlV8PXug
************
Some Gameplays;
************
Note: The graphics for this game should be pixelated, if you did not get that, go to the settings in game and it will hopefully solve the issue. For some people it is okay and for some it is showing a normal graphic setting. It is maybe due to the graphics card and drivers that you are using.

Install instructions
Download the exe file, install the game (just next, next,...), run and enjoy!
If you do not want to install, I added the Zip file, just run JinPart1.exe without the need of an installer!
Comments
Log in with itch.io to leave a comment.
This was definitely more creepy than devils maze.
Hey, u made it! Congrats. U had an amazing gameplay! Liked and shared.
Keep up the good work!
Cheers!
Hey, Thanks for playing! U made it! That was a great Gameplay!

Liked and subscribed! I will later share ur Gamepley link on this page.
Cheers!
I'm scared... I need a submachine gun
hi, big thx for the game. i love the style. greetings from rosti 😁😘
Hey, thanks alot for playing! You put up a cool video, really enjoyed watching it!
Liked and subscribed!
I have also shared your gameplay on the game's page. Keep up the good work!
Cheers!
Ben.
Amazing game dev :D i hope you enjoy my gameplay
Thank you for playing! And thank you for your nice words! Appreciate it.
Your gameplay was real nice and you had great commentary! I was dying when you saw the last monster, LOL :D
I am not sure why you did not get the pixelated graphics, but even in normal mode it looked really good!
I will share your gameplay! Keep up the good work!
Cheers!
Thank you so much i'm glad you liked it and thank you for sharing my video that means a lot :)
You have done alot in so little time here & i have to say this is way better now :) yes maybe make the blood fade away a little sooner but apart from that, no complaints from me i genuinely love this little game!
Wow!!!! This was an amazing gameplay man! Again, shared and liked! U made it in the first try! Simply amazing!
I will link your gameplay video to this page as it is really really really great!
Once again thank you so much for playing and uploading this great gameplay! :D
I really enjoy watching your videos. Keep up the good work! I have also put a link of your YouTube channel in the game description so more horror game fans can enjoy your work!
Cheers!
Oh man thanks for doing that :) hopefully i can get more people playing this gem of a game!
I gave it a shot but certain things kind of annoyed me with this game. Mainly, the red on the screen when you take damage. It might as well be one-hit kills if it's gonna blind me like that whenever I get hit. It's too hard to navigate these closets when I can't see anything. And then the graphics setting kinda bugged out on my last attempts. Not sure what was going on there.
Thank you so much for playing! You had an amazing gameplay, liked and subscribed!
Sorry that it was annoying mainly due to the red screen that takes rather long time to fade away, I will reduce it's effect in the next version. Regarding the graphics, I programmed it to be pixelated at all times, not sure why at the beginning it was clear, which wan'st bad and it made the game easier :)
Again thanks alot for putting up the gameplay and thank you for your comments and recommendations, I will surely take them into consideration in the next version/part of this game.
Cheers!